Balliol College Gorduli Rowing Blazer
What makes Balliol College Gorduli rowing blazers unique?
The body is made of a ecru wool/polyester* blend cloth, woven in Yorkshire.
Trimmed by our own tailors in house.
It is edged in maroon grosgrain ribbon.
The pockets are also trimmed in maroon grosgrain ribbon,
A banding of maroon grosgrain ribbon on the sleeves.
We are keen to support British trade and as such these blazers are made to order in London.
* Other materials may be available on request.
Want to order a Balliol College Gorduli rowing blazer?
We are happy to help, please arrange a consultation to discuss your individual requirements with our experienced staff.
We finish all our rowing and boating blazers to order, cloth supply and production can take up to 8 weeks during busy periods. Please ensure enough time when ordering your blazer, especially if you would like to wear it for any important events.
Want a scarf or cap to wear with your boating blazer?
Not a problem, we are also able to supply these.
£349.99 inc. VAT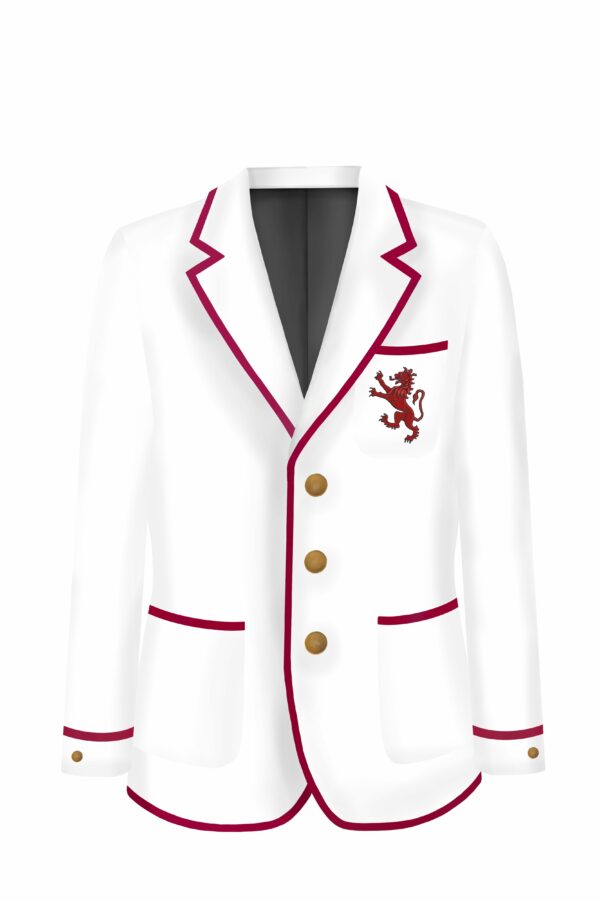 Click to View Gallery (1)