Traditional Grey Morning Trousers – Hire
Traditional Grey morning trousers available in Herringbone or grey stripe. Full outfit available below.
This timeless tailcoat is also referred to as a morning suit. It is without doubt the most popular choice for the classic groom.
Top hats are the perfect finishing touch for this outfit if desired.
100% British Worsted Wool
Fitted Tailcoat
Four Weeks' Notice Is Required. If required sooner, please contact for availability.
For further information please contact us via
£45.00 inc. VAT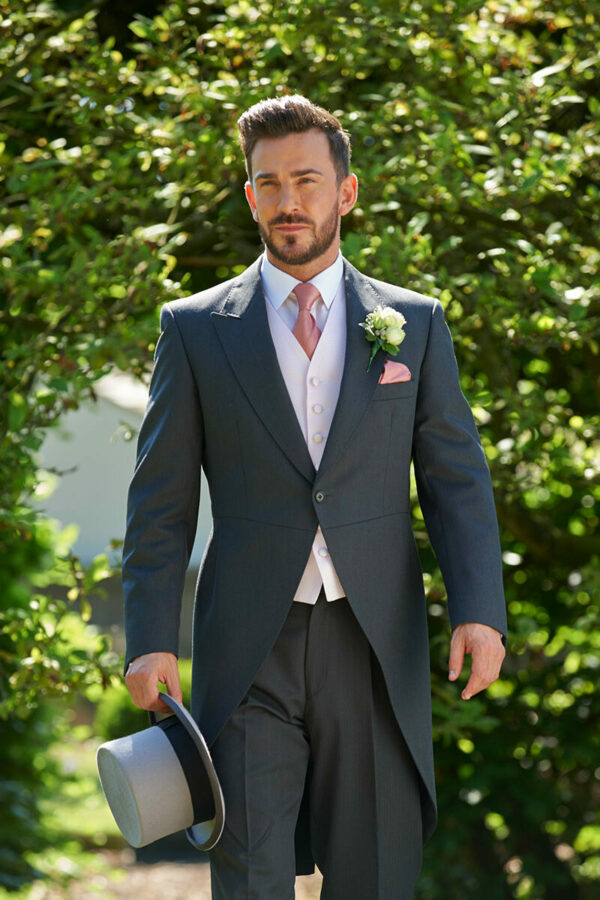 Click to View Gallery (1)