Pampeano Black Chavea Leather Glasses Case or iPhone Case
A touch of pure class and detailed with exquisite craftsmanship, our iPhone leather case brings traditional South American artistry to everyday life.
Wrapped in a generous layer of the finest Argentine leather, you're treated to a butter-soft touch and pebble grain effect as you savour the scent of genuine leather. Stylish and elegant, the attention to detail and materials used is unsurpassed and with hand stitching running around the edges you can be assured of a personal finish to your case.
Your iPhone is well looked after inside the case as a suede lining is heat bonded to the leather, bringing a rather luxurious touch but also a practical one for added strength to meet the demands of your busy life.
Our iPhone sleeves are initially designed for the Apple range yet will fit the following range of alternative phone models so whatever tech you may have can be treated to our butter-soft Argentine Leather and signature blue suede lining.
Plus Case H: 16.8cm, W: 10.0cm, D: 0.5cm
Huawei P20 Pro
Samsung Galaxy S9 Plus
Samsung Galaxy S8 Plus
iPhone X
OnePlus 6
Google Pixel 2 and XL
Huawei Mate 10 Pro
LG V30
LG G7 ThinQ
£35.00 inc. VAT
2 in stock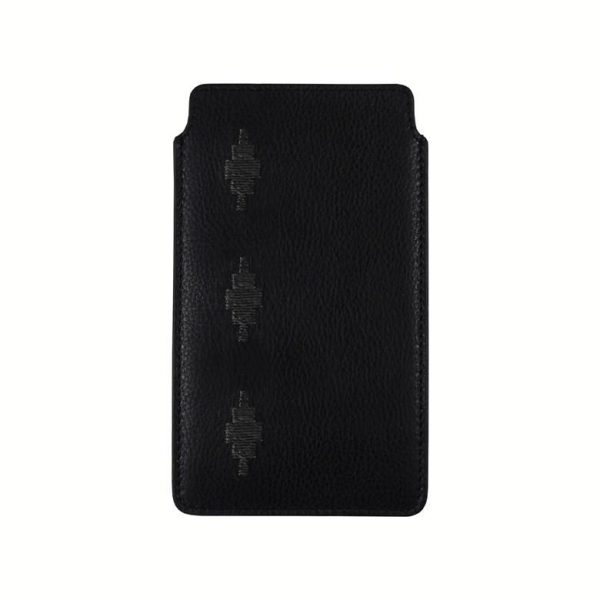 Click to View Gallery (1)