Navy Wedgewood Two Piece Morning Suit, Grey Waistcoat and Top Hat – Hire
This traditional black morning suit and grey waistcoat package includes a navy herringbone coat, Navy stripe trousers (matching and grey stripe available), grey waistcoat (not shown) and top hat.
You cannot go wrong with this classic look for weddings or Royal Ascot (top hat required)
Four Weeks Notice Is Required. If required sooner, please contact for availability.
Package without top hot included available below.
Looking to hire for your wedding? please contact us for further information. sales@walters-oxford.co.uk
£155.00 inc. VAT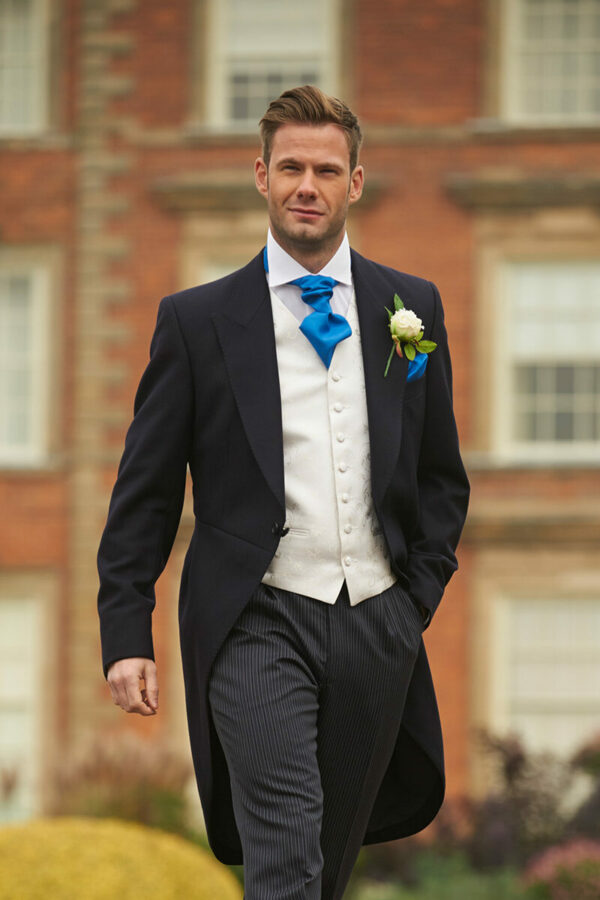 Click to View Gallery (1)