Balliol College 1st, 2nd, and 3d VIII Rowing Blazers
What makes Balliol College 1st, 2nd and 3rd VIII rowing blazers unique?
The body is made of maroon wool/polyester* blend cloth,
It is edged in both white grosgrain ribbons,
The pockets are trimmed with white grosgrain ribbon,
The sleeves have a trim of white grosgrain ribbon,
The club crest is embroidered on top pocket,
* Other materials may be available on request.
Want to order a Balliol College 1st, 2nd and 3rd VIII rowing blazer?
We are happy to help, please arrange a consultation to discuss your individual requirements with our experienced staff.
We finish all our rowing and boating blazers to order, cloth supply and production can take up to 8 weeks during busy periods. Please ensure enough time when ordering your blazer, especially if you would like to wear it for any important events.
Want a scarf or cap to wear with your boating blazer?
Not a problem, we are also able to supply these.
How to order a Boating Blazer for Men and Women
Measurements of chest, bust, waist seat, and hip should be taken over the top of a shirt or blouse.
Do not pull the tape measure too tight, let it feel comfortable on you.
Blazer length, sleeve length, shoulders and ½ back measurements should be taken over an existing comfortable jacket or blazer.
All measurements can be given in inches or centimetres.
All measurements are the responsibility of the customer.
Give Your Measurements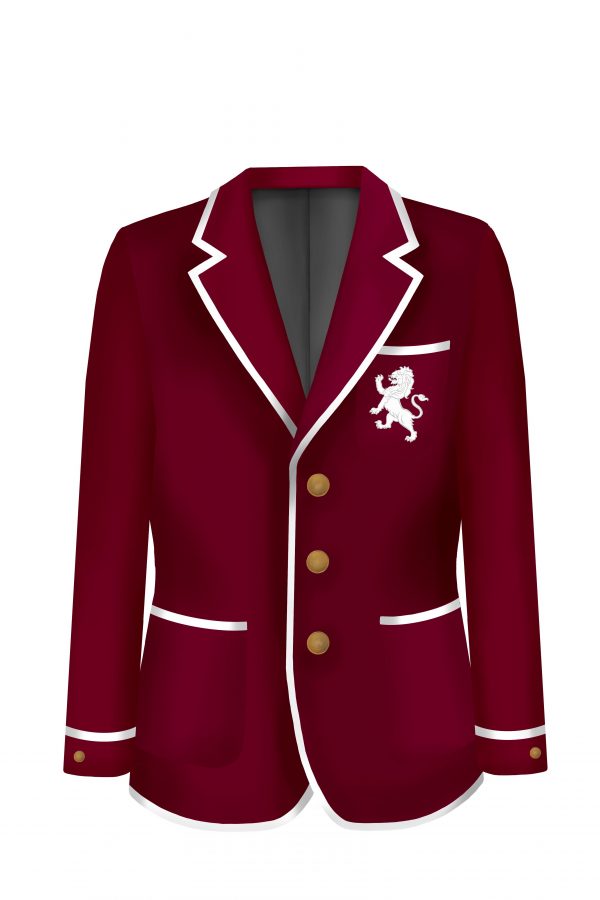 Click to View Gallery (1)