Ceremonial Robes and Livery Gowns
Walters & Co is proud to have manufactured and supplied the Livery Companies of The City of London for over ten years, and the many appreciative comments we have had from Companies lead us to believe we know our trade well.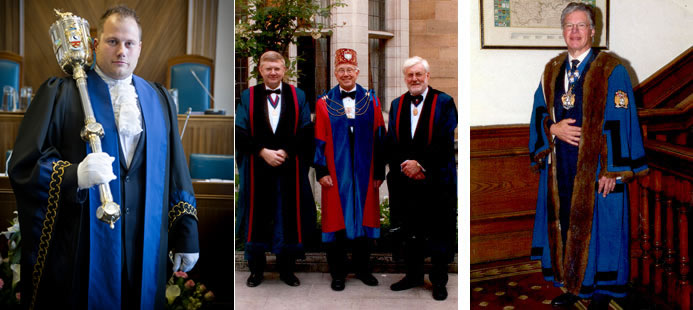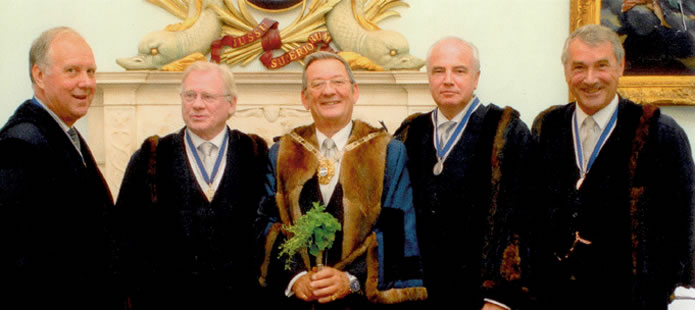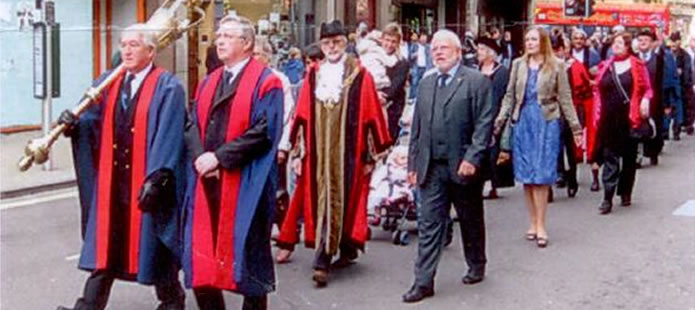 Details are kept of Gown & Robe designs for most Livery companies in London. London Livery Companies can trace their roots back to fraternal organisations established during medieval times. These evolved into guilds that regulated the trade in the City under the management of the Lord Mayor of London and the Aldermen.
By the 15th Century distinctive robes incorporating coloured hoods and armorial bearings identified different guilds and the members. We take special care to attending to the quality and detail of Gowns & Robes ensuring the integrity of the historical pageantry is maintained.
We advise on understanding modernisation of current day robes in the City, we can also quote for restoration and repair of gowns. Recently chartered companies who seek help with their Livery needs value our knowledge of Livery Robes & gowns.
We look forward to receiving your enquiry upon which we will be pleased to visit you at your convenience to discuss your requirements.