Menswear shopping isn't what it used to be
There was a time when customers would step into a shop and be made to feel special. Customer service wasn't being on hold, listening to Green Sleeves on a loop or talking to a ChatBot. Customer service meant an attentive, friendly and helpful attendant that would listen, advise and help you make the right choices for your wardrobe.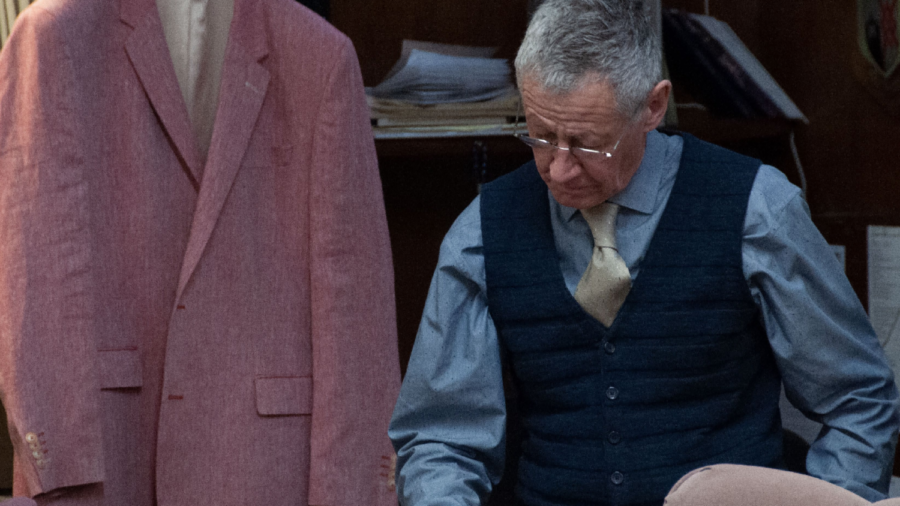 The personal touch
If you like the sound of that, then you'll love Walters of Oxford. Imagine a menswear shop built on traditional values with modern styling. Here at Walters we pride ourselves on giving every single one of our customers that personal touch. Our people are highly trained and knowledgeable about menswear and how to look after you. Our reputation and attention to detail has kept us going for over 150 years, and it's our progressive approach to providing a quality service, along with the finest menswear brands to help you look good and feel great, that makes us the perfect choice for fashion and quality-conscious shoppers.
Passion for menswear
We love menswear because we know how choosing and wearing the right pieces, can make our customers feel about themselves. We'll not only advise you and help you make the best choices, but we'll save you time through our unmatched customer service, know-how and passion for clothing and fashion.
A great shopping experience
We stand tall as an independent retailer in Oxford amongst the usual chains you'll find in every town up and down the country. We've got everything you'll need from clothing to stylish accessories and we'd love for you to pop in, say hi and enjoy a personalised service with honest advice about the right styles for your individual preferences and body shape – in a welcoming and comfortable space.
Let's get personal
Say goodbye to ill-fitting clothes, late deliveries and having to face the post office queues to pick up your package. Instead, why not try something different and book yourself a personal consultation with one of our friendly staff so you can experience first-hand, our top-notch customer service and enjoy a great shopping experience.
We look forward to seeing you soon.
Martin and Ben